Dear friends and Xtreamer Prodigy / Sidewinder 3 owners,

Many of you ask us about an easy way to interface to the device from a computer.



Easy connection to the Prodigy



The daily task of copying to it new files, photos and music can be done of-course in several ways

(1) you can connect the device physically with USB cable from the device to the PC. So the PC will identify your Prodigy internal HDD as new HDD in your windows or MAC. advantage here will be the USB 3.0 speed.
(2) You can connect to the device a usb external storage and simply copy to and from it via the media library of the device.
(3) you can connect the device to the local network at your house and copy to and from the device once you have established a connection between your pc and the device. Here you can user SMB or NFS or FTP or Telenet.
(4) you can install a dropbox application on the android section of the device and share files and applications to the android environment.

let us suggest you a new way, more elegant, stylish and easy.



AirDroid application in your Xtreamer Prodigy Android environment



Let us introduce to you the AirDroid application.


AirDroid (made by SAND Studio) is a fast, free app that lets you wirelessly manage & control your Android device from a web browser Over-The-Air.




Consider it as web interface to the device.




After 1 min installation in your prodigy you will be able to enjoy from the comfort of your favorite web browser on desktop or even from other mobile devices like iPhone/iPad/Smartphone/Tablet





*Files 





Transfer files between Android Prodigy and computers.
Cut, copy, paste, search, rename or delete files on the SD card. If you define the internal HDD of the Prodigy as an SD Card you will see all its contents there.




*Applications





Install, uninstall, backup, search apps and do batch processing.


*Photos



Preview, delete, import, export, set as wallpaper and photos slide show from desktop.




*Clipboard




Share clipboard text between desktop and your prodigy


*Music



Play, search, import, export, delete




=================

AirDroid also comes with the following inbuilt features:




*Device Status
Real-time ROM, SD Card, Battery, CPU and RAM status report & monitor with charts to demonstrate available/used/total resources, and one-tap memory boost.




*Tasks Manager 
Kill or uninstall running apps, batch operation supported.




*Apps Manager 
Uninstall, share or check details of user and system apps.




*Files 
Control Cut, copy, rename, send/share, delete, sort and create visible or hidden folders and files.

=================

We tested the AirDroid on Xtreamer Prodigy and Sidewinder 3. Both are compatible .

The Web Desktop should be compatible with most modern web browsers, including Chrome 12 or later, Firefox 3.6 or later, Safari 5.0 or later (For best performance IE is not recommended).

=================

We call this community of users to support in helping the developer to spread and improve AirDroid. 
Should you encounter any problem before you rate AirDroid anywhere below 5 stars, please kindly mail us at support@airdroid.com to give them an opportunity to provide you with assistance in resolving your issues! This Company deserves the support. Please do it by rating them in android market.




Installation :

Make sure your Prodigy is connected to the local network wirelessly. The Android system and many Apps dont know how to handle LAN wired networking as these apps and environment are built mainly to Smartphones who dont even have a LAN connector.

This App will work only if your device is connected to the network wirelessly over WIFI. So before installing it...please make sure you establish a connection and only than enable the android in your system settings services in your prodigy.
Download this file : AirDroid for Xtreamer Prodigy


Copy it to a USB or share it to a Dropbox folder provided that dropbox is set on your Prodigy.




Open OI File manager (it is at the bottom dock of your Android Home screen in your prodigy)




Navigate to /mnt/usbmounts/sdb1 (sdb1 is your usb stick)




click on the file APK and follow the screen instructions.




Once done, you will be offered to open the application. Open it. and use the mouse to slide the screen once to the right . Click START blue button.




here you will asked to enable wifi. so Goto the Android Settings and enable WIFI . Click the middle scroll mouse button once done.




Once the connection will be made...you are good to go and the application screen will show the IP address you can use on your PC to navigate to it.


Goto to your web browser (Chrome) and type in the URL http://Your Device ip address:8888 (example : http://192.168.0.12:8888)


You can of course change the port number and the Password from the application on the prodigy. For now use the password generated to you by the application.




and viola !!!!!!! Enjoy




ScreenShots :

This is what you will see on your TV Prodigy Screen :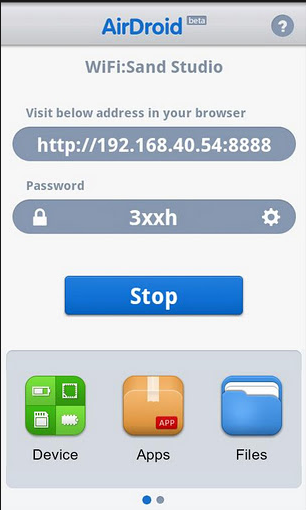 Login Page in your web browser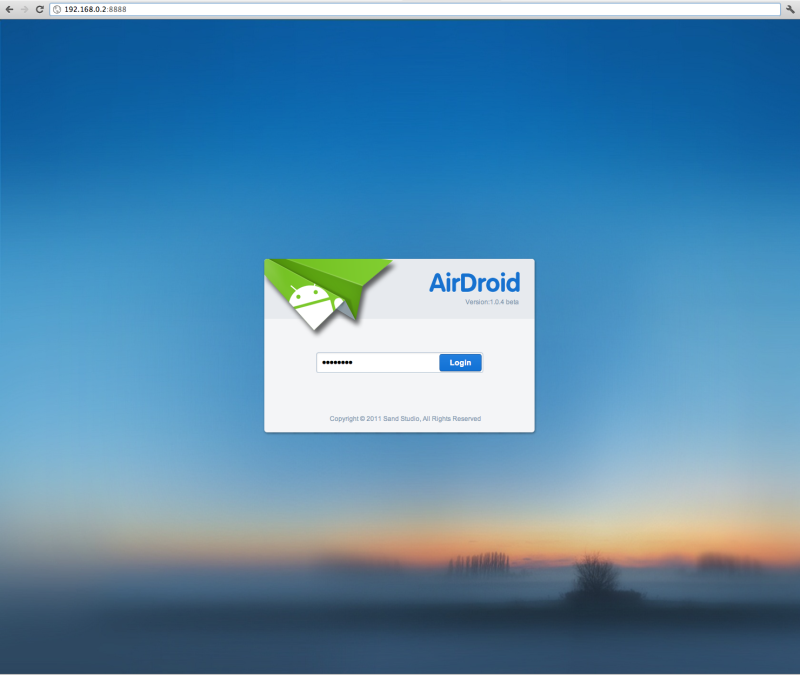 AirDroid control panel of the prodigy .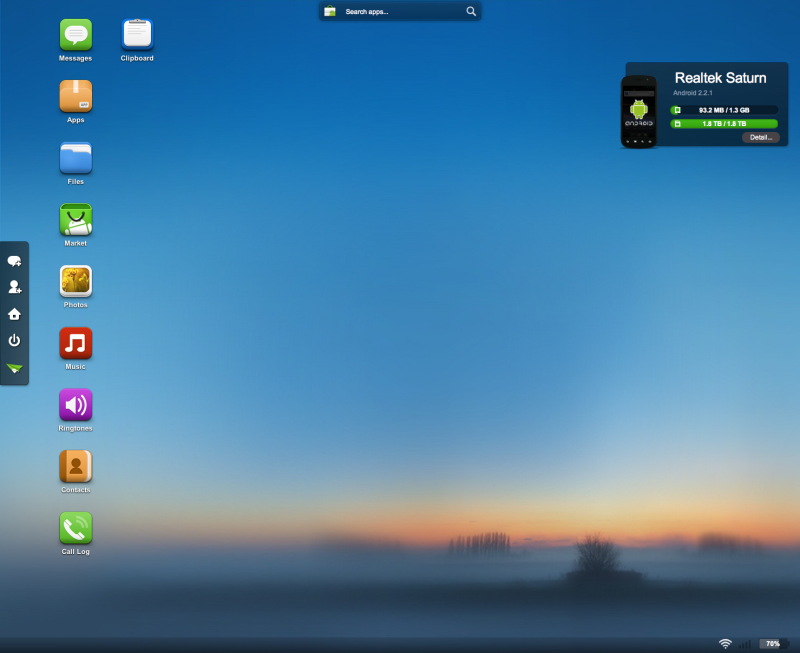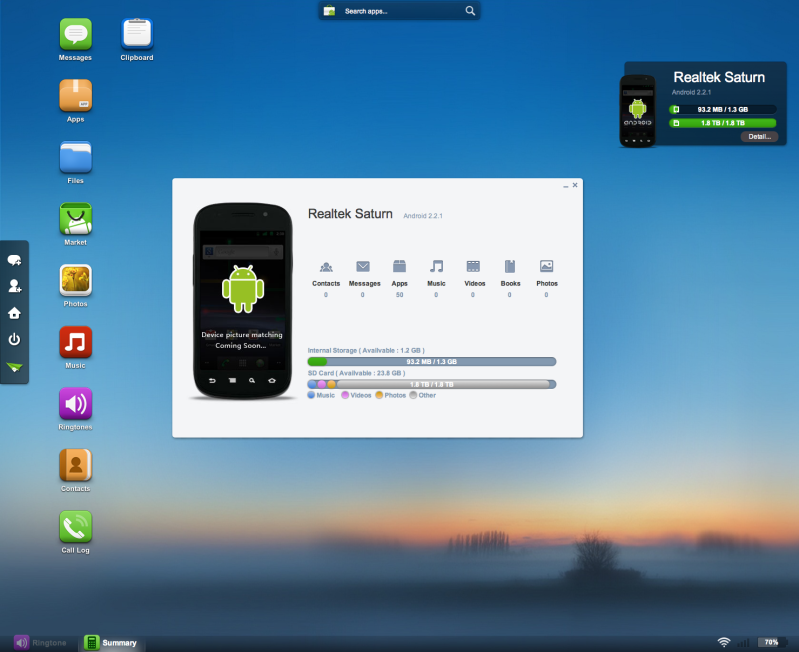 You can install new Applications directly to the android machine via this web interface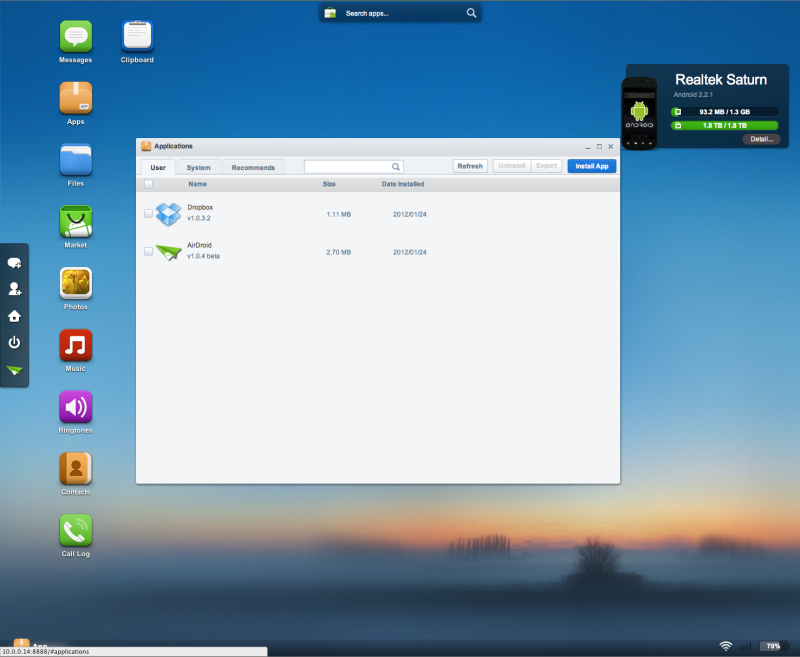 Simply select an APK file stored in your PC or Dropbox or NAS.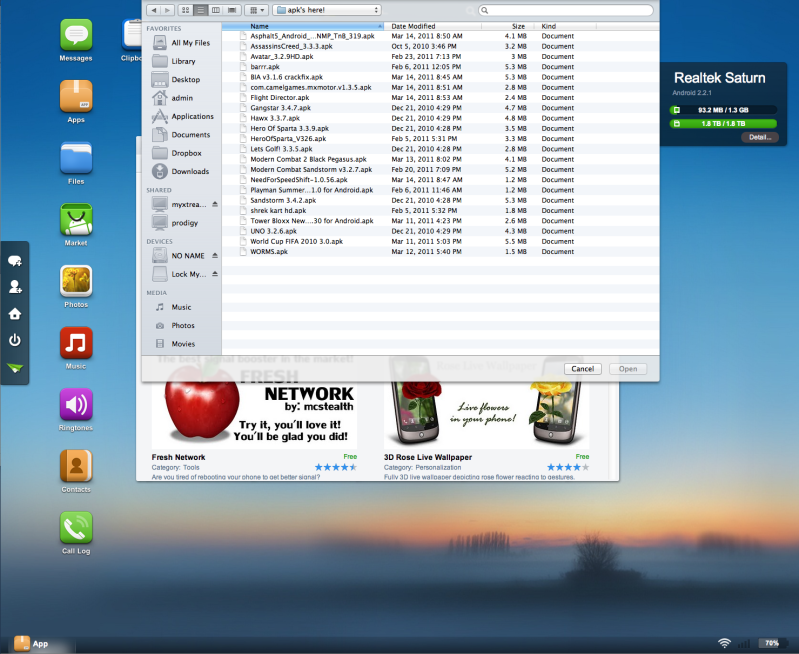 Dont forget to go back to the TV and initiate the install process on the Prodigy Android GUI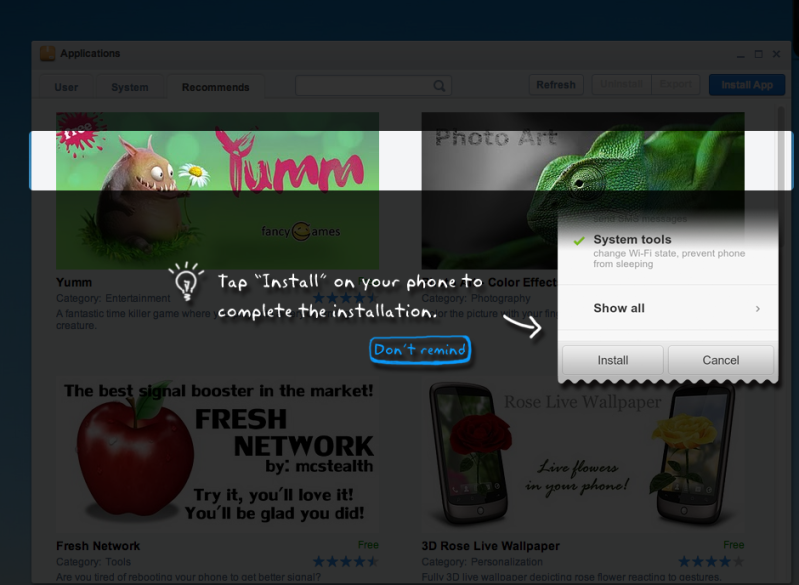 You can upload Music and any files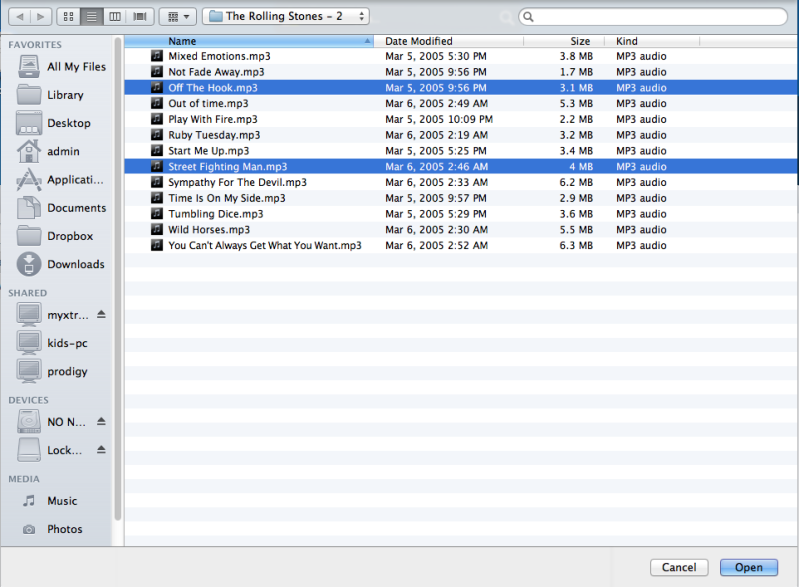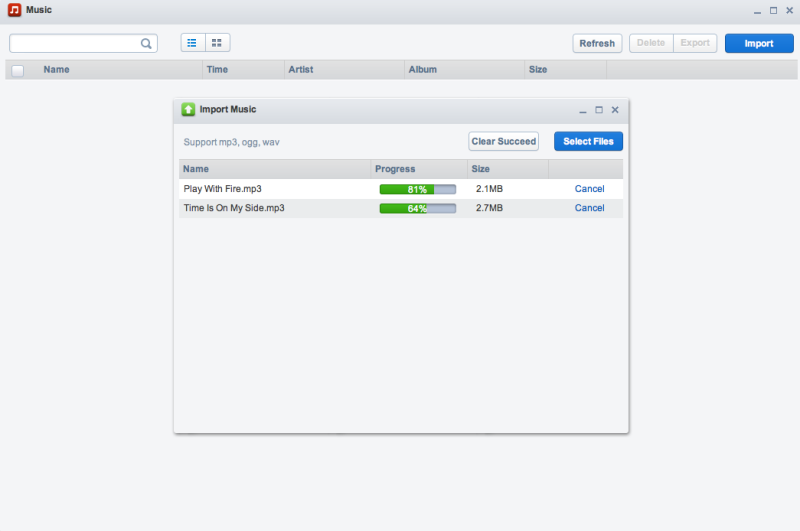 You can navigate the entire HDD and even copy RSS/XML based applications to your scripts folder